Cleghorn Snow Drifters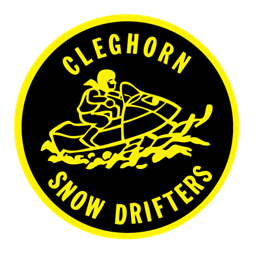 Cleghorn Snow Difters is one of the oldest snowmobile clubs
in Eau Claire County. It was Incorporated in 1973. The club is a member of the Associated Snowmobile Clubs of Eau Claire County. The Snow Drifters maintain corridor 20  in the Cleghorn area from Lowes Creek Rd through farm land to Hillview Rd. 

​Corridor 31 from The Beef River Trail in Trempealeau County through the wooded hills to north of Cleghorn. 
  
The Snow Drifters every year have held a landownersappreciation dinner where our land owners get to meet the snowmobilers that cross their land. 
  
The Snow Drifters work with the Township Fire Department, putting on the breakfast at the annual Cleghorn Days held every first weekend in September after Labor Day.

The Snow Drifters are also involved in another fun event; the annual UCP Snow Biz in Cleghor, every last weekend in January.